About Destinations Credit Union
Since 1935, Destinations Credit Union has operated as a not-for-profit, member-owned and operated financial institution. Destinations Credit Union exists to promote thrift and a source of low-cost credit for individual members. In essence, our only reason for being is to help our members do better financially.
Destinations Credit Union has been in business since September 9, 1935. Originally chartered as Baltimore Transit Employees Credit Union, it served only employees of the Baltimore Transit Company (now MTA).
The founding members included George E. Wolf, Joseph M. Wolf, Joseph Shepp, John Smith, Edward Mullen, George A Brown, Ray S. Clark, Valentine Durr, Howard Mabse, Charles A. Moser, and Charles A. Trageser. The Credit Union was originally headquartered in the Court Square Building downtown. At the time, the credit union pooled the savings from Baltimore Transit employees and loaned it out to other employees.
History in the Making
As the years progressed, the credit union moved to various locations (pictured left: the Credit Union at 2323 Greenmount Ave. in 1968), ending up at 6200 Harford Road in 1976, where it remained until early 2009. In 1975, the credit union changed its name to MTA Employees Credit Union, since the Baltimore Transit Company was folded into the MTA.
Through the years, services expanded to include many financial products and services, and membership expanded to include family members of the MTA employees.
Destinations for a New Generation
In the late 1990s, the credit union began expanding by adding employer groups to the field of membership. In 2005, we were approached by Team Federal Credit Union to look at a merger. The merger was completed early in 2006 and MTA Employees Credit Union became Destinations Credit Union, to better reflect the entire scope of the combined membership. Today we are proud to serve over 170 employers and other groups. In January 2009, the credit union moved to a larger facility located at 8767 Satyr Hill Road.
While the concept is still the same — pooling our savings so that others can borrow, we have also added a wide range of services to meet the ever-evolving financial needs of our membership.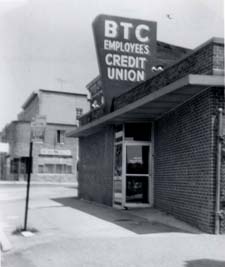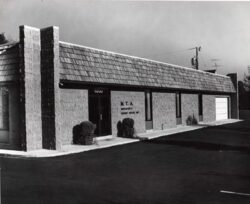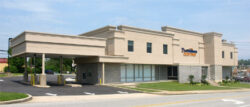 The Credit Union Difference
As a not-for-profit institution, we offer our members more bang for their buck. Rather than focus on personal gains and paying shareholders, we pour any gains back into the credit union — essentially back to the people. That money is used to provide you with higher rates on savings and lower rates on loans.
Credit unions have a different approach to financial services. Credit unions are cooperatives. Once you open a savings account, you become a member and owner of the credit union. You have a say in how the credit union is run and can even serve on the board of directors.
Since credit unions are not for profit, all excess profits are returned to the members in the form of products and services. This allows us to offer:
Lower interest rates on loans
Higher dividend rates on savings
Fewer fees
Free checking and convenience services
Credit unions exist solely to provide you with financial products and services at the lowest cost possible. And with excellent service.
Credit unions are well noted for the high level of service provided to their members. For more than 20 years, the American Banker's Association has surveyed consumers on satisfaction with their primary financial institution. And each year, credit unions come out on top in customer satisfaction.
Credit unions offer a wide variety of services, designed with you in mind. From savings and investments, to many types of loans, you'll find the credit union a great place to take care of most of your financial needs.
Get the difference?
Then get the difference! It's time you took advantage of all your credit union has to offer. Contact us or apply for membership online today!
Value-Packed Offerings
We provide value-added services, backed by customized service and helpful resources to accommodate each individual member's needs. Some of our state-of-the-art offerings include:
Thank You from Us to You
As member-owned and operated institution, we really have to give credit where it's due: to our committed members. To our current members: we'd like to thank you for placing your trust in us throughout the years. We're proud to say that we've grown to a full-service financial institution to address the full spectrum of your needs. If you're new to the Destinations experience or you're considering becoming a member, we invite you to a banking experience beyond the typical confines of a "bank." Banking Smarter…Moving Forward with the help of a credit union that functions for you.