Lost or Stolen Debit or Credit Card
To report a lost or stolen debit or credit card, call 833-933-1681 (812-647-9794 – international) and provide the card number.
You may also report your card lost or stolen through our mobile app.
Note: Any card that is cancelled will no longer appear in your Card Controls feature.
Download the app now:
How to Enable Card Controls

To begin, Enable the Card Control Feature within your Destinations Credit Union App

You can now manage your credit and debit cards from the Destinations Credit Union mobile app.
Once your mobile app is updated, the Card Controls feature will be available.
Select Manage My Cards from the "More" menu. (You will be required to login to your account.)
2. Click "Get Started" to enable this feature. Once you are on the Manage My Cards screen, you will see your cards. Select a card to see recent activity and temporarily lock/unlock your cards.
Card Controls

Locking Credit or Debit Cards
From the Card Summary screen, you can temporarily lock your credit and debit cards associated with an account. This process will be identical for credit and debit cards.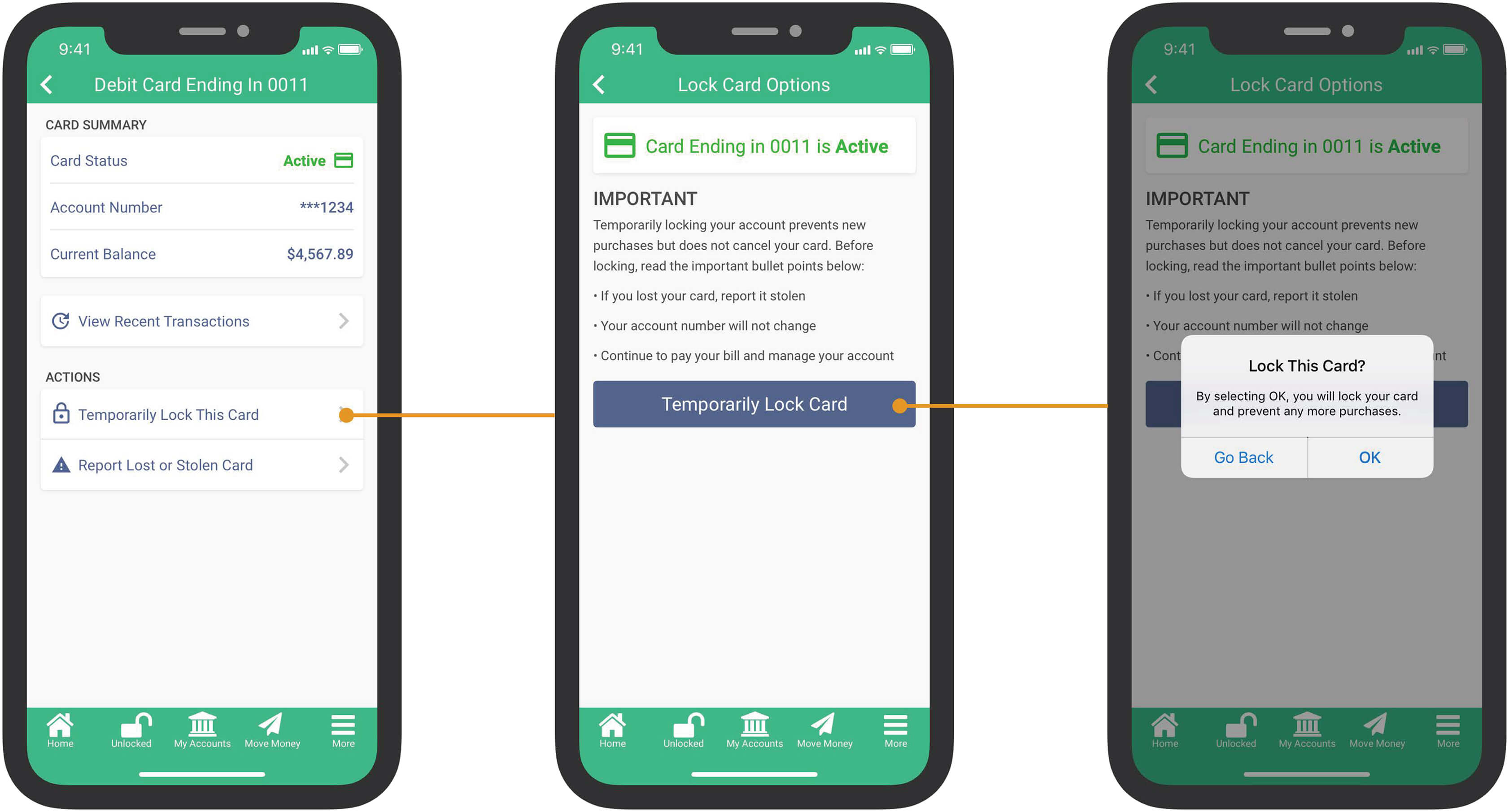 Temporarily locking your account prevents new purchases but does not cancel your card. Before locking, note the following:
If you lost your card, report it stolen (see contact numbers below)
Your account number will not change
Continue to pay your bill and manage your account
When you successfully lock your card, you will be able to see the locked status with a red lock icon. If you locate your card and want to reactivate it, you can return here to do so.
The locked status will be shown on both the Card Summary and Manage Cards screens.